ICAS Latina is the local branch of Icas International.
ICAS International was organized in the United Kingdom in 1987 and it is a global leader on Behavioral Risk Management.
It provides services to more than 500 companies around the world.
In South America, it started business in 2000. It provides its services to the leading companies in the region.
In Latin America, ICAS was organized in Argentina in 2000 and it has developed and become a stable company in the region in a decade. We are world leaders providing Employee Assistance Programmes and Wellness Programmes.
Our Point of View
"We are convinced that our values ​​can be explored and the scope of our Mission is not a utopia, even in difficult and changing situations and backgrounds."

GLOBAL VISION
Values: Excellence, innovation, respect and integrity are the pillars that govern our professional and commercial practice.

VISION
Become regional leaders providing reliable Employee Assistance Programmes to and developing wellness programmes for our customers' workforce.

MISSION
Promote welfare and productivity on our customers' workforce.
Our team
Icas' team is made up by highly qualified professionals in different areas.
"We focus on choosing good people; we are interested in hiring good professionals. As part of this service, we believe that the person providing assistance shall be a nice person, exceeding such nice quality its professional capacity."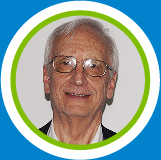 Managing Partner - Managing Director
Public Accountant and Psychological Counselor
In working counseling, I can define myself as a clear example of an executive that has completely changed its professional career. Having a long career as public accountant, and after working for 15 years in Coats as Logistics and IT Manager, I have decided to follow my dream to work on counseling. My academic background on this field motivated my professional change. I was unhappy and I was feeling that humanities was my field. Following this genuine impulse, Mabel Candia and I have become partners. I met Mabel for the first time on the Argentine Association of Counselors, and in 2000 we launched ICAS in Argentina, as a local brunch of ICAS International (Independent Counseling & Advisory Services), a company providing services worldwide to different firms on issues related to human behavior.
How can I define my job? Processes are short. We focus on everyday problems, issues related to children or partners, moods, addictions and work problems. This represents many advantages for corporations, such as less late arrival, work absenteeism, sick leave, work turnover and lawsuits against the company.
We take care of human resources in corporations, since despite being called and being "resources" within a company, they are still human beings.

Managing Partner - Service Director
Brief review on my professional evolution Ethics and Aesthetics, development, evolution, harmony and justice are words that have defined my personal and working actions over the years. Areas in my life which are inseparable, nourishing each other and having guided since its organization, my task in ICAS Latina. A task in which "the other" is the protagonist.
Ethics and Aesthetics as reference frameworks, solid pillars that house my what and how. Development, evolution and justice as the engines that drive me and foster my need to interact with the other from an assistance point of view.
We take care of human resources in corporations, since despite being called and being "resources" within a company, they are still human beings.