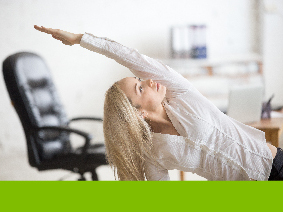 It represents a global and current concept that seeks to achieve its purpose through different personal actions that promote psycho-physical balance.
Wellness means active processes by which harmful behavior is replaced by healthy and comfortable behavior.

The person is fully active to achieve wellness goals. Involvement and commitment are vital to achieve purposes. The person gets involved through different actions: physical activity, playing, undergoing a balanced diet, resting, avoiding unhealthy habits (such as smoking, among others).

Wellness is achieved as a result of performing all those personal actions, which are promoted by the company through different activities included in the programmes.
The basic pillars that define wellness are:
Smoking and addiction (including alcohol) control
Rest
Physical activity
Nutrition
Stress management